Czech Republic Visa
G3 efficiently handles your travel visa requests quickly and with care, even if you're in a rush.
Expedited Czech Republic Visa Service
Getting a visa quickly is what we do best. Start the process now, and we'll get you on your way.
---
Czech Republic FAQs
Can I provide a photocopy of my passport to get a visa?
Your physical passport is required by the consular office at the time the visa application is made. The visa itself will be stamped or applied to a page in your physical passport book.
What does where I live in the U.S. have to do with processing my visa?
Certain countries use consular jurisdiction when issuing visas. Meaning, based on the state in which you reside, your visa will be processed through a particular consulate within the U.S. It is possible for consulates to have varying requirement s from one jurisdiction to another.
Do the pages in the back of my U.S. passport qualify as visa pages?
The pages in the back of a U.S. passport are used for Amendments and Endorsements made to the passport by the U.S. Department of State only, and foreign countries will not place visas on pages marked as such. Pages available for visa issuance by foreign countries say 'Visa' on the top of each page.
I need a visa but I'm a non-US national, can you assist?
If you are a non-US national who legally resides in the United States as either a Resident Alien (Green Card), or valid US visa holder, we can assist with travel outside of the US requiring a visa.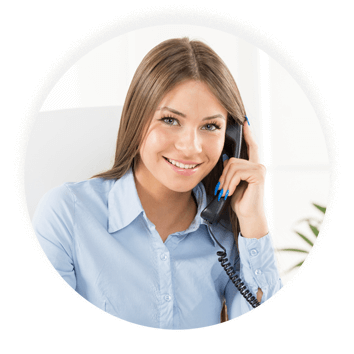 We're Here To Help
The G3 offices are staffed with knowledgeable specialists who will handle all your requests every step of the way.
Learn More
Travelers Trust G3
Thank you for making this process so quick, easy, and painless
K.K., June 2018
Thank you so much!! Great service and we truly appreciate it!
B.P., June 2018
Thank you so much! This was so helpful. I appreciate you!
R.C., June 2018
Wow, you guys are amazingly fast!!!
C.E., May 2018
Thank you very much for your assistance in getting this completed in such a short time!
R.H., July 2018