Document Authentication
G3's Document Legalization Team knows the requirements and procedures to ensure your important papers like diplomas and articles of incorporation are accepted abroad.

International Document Expertise
G3 Global Services provides authentication services to US corporation, US citizens, and non-US citizens for all US-issued documents that will be used overseas. If you plan to use a US public or corporate document overseas, it must be legalized and certified by the local representation of that country (Consulate or Embassy) prior to use or it will not be valid. Each country has their own requirements for documentation, as it will depend on the type of document and how it will be used.

Questions? We can help! Contact G3's Document Legalization Team at [email protected] to get expert guidance and advice on next steps and requirements
---
Document Authentication FAQs
What type of document authentication services does G3 offer?
There are two types of document authentications we are able to pursue: Apostilles and Certifications (also known as legalizations or regular authentications).
What is the difference between an Apostille and a Certification?
Apostilles are only accepted by countries that have signed and adopted the Hague Convention, and only require authentication by the state where the document originated. Some states require county certifications as well. Legalizations require three to five total steps, depending on the state and county in which the document originated as well as the country in which it will be used: county, state, federal, and consular.
Will my document need to be translated?
Depending on the country in which your document may be used, a translation may be required. Translated documents must be accompanied by a statement from a certified translator. G3 can assist you in setting up certified translation services if needed.
What types of documents need to be authenticated for international use?
Business contracts, patents, articles of incorporation, and export certificates are examples of corporate documents that will need to be authenticated. Birth certificates, marriage certificates, divorce decrees, and diplomas are examples of personal documents requiring authentication for purposes such as international adoptions, employment visas, or residency visas.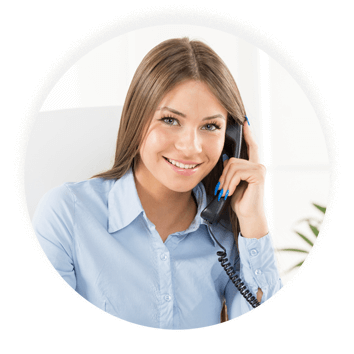 We're Here To Help
The G3 offices are staffed with knowledgeable specialists who will handle all your requests every step of the way.
Call 888.883.8472
Email Us
Travelers Trust G3
Dan
| CA, United States | Mon, 08 Apr 2019 14:22:10 GMT


G3 made the process of applying for my renewal very simple and easy to do. My passport arrived today, about one week faster than advertised. I'm completely satisfied with this...more info
Kerubo
| NY, United States | Fri, 22 Mar 2019 08:07:36 GMT


We needed to have 3 visas processed this week and Sylvia Htun and the G3 team were super helpful in getting us the visas in a timely fashion. They went out of their way to ple...more info
Norma
| MA, United States | Wed, 20 Mar 2019 12:35:33 GMT


Our Service agent was Tatiana Pecherkina. She was excellent, efficient,and ver responsive to our every need. We would give her the highest rating. We thank everyone for a ...more info